2016-09-02
Progress announcement and…fan art? :'D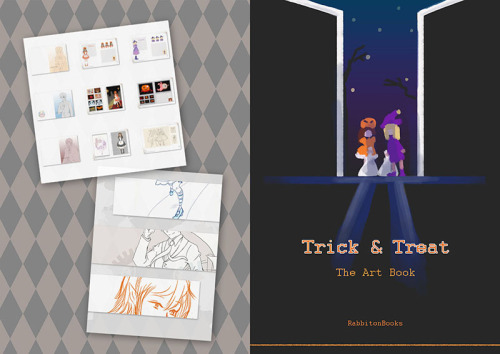 Some Trick & Treat news!
☆The game is in the final testing. The steam store page is going to be available in mid-September, and the game will be released on 30th, September.
☆As you probably know that I'm making an artbook as DLC…it'll be a pdf ebook with about 50 pages (25 double pages) contain all the art and sketches about the game and its development! And I'm drawing a few new ones for it…hope you'll like it!
☆Since I have received some fan art…I'm wondering, if there is anyone interested in submitting fan art for the art book?? If it gets included in the book you'll receive a copy for free! :'D It's not a contest (and properly not many submissions) so I think there's a pretty big chance…If you're interested, read more for the rules!
I'm now struggling with linart (for new drawings!) and page layouts…I hope you think this art book is a good idea, and looking forward to your works!
Thanks for reading!<3