2019-10-04
◇Steam News
A new demo is available for The Witches' Tea Party!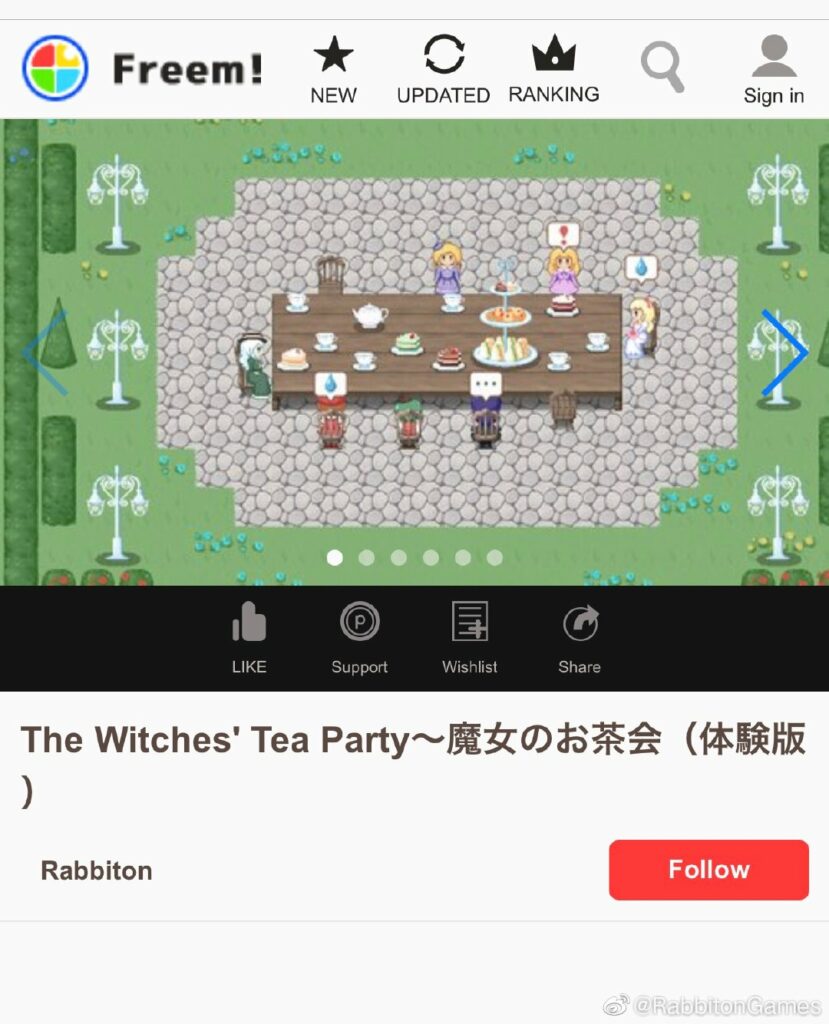 About the new DEMO (v2.01):
1) The demo contains the prologue and the beginning of Chapter 1.
2) The save data can be used in the full version!
Copy the save data in www/save to the full version to continue the adventure. It can be used in both Steam version and Light version.
3) The languages supported in the demo are: English, Chinese, Thai, Spanish and Japanese.
To change the language, select "Option" in the title screen or menu, then choose "language" using Left and Right keys.
It can be downloaded on Itch.io: https://rabbitongames.itch.io/twtp-light
and Freem: https://www.freem.ne.jp/win/game/21199
Thai Translation by Whateverzone
Spanish Translation by Maca Traducciones (Demo only)
Japnese Translation by Rino (Demo only)
If you're interested in helping the Japanese translation please just send the dev a message on Tumblr or Twitter.
There's also a new demo updated for Airi's Adventure, which can be found on itch as well.
Thank you for your attention! See you next time!
---
《另:爱理的大冒险》和《女巫的茶会》都发布了新Demo!
☆ ☆ ☆
新Demo的存档可以在正式版里继承了!把www/save里的存档文件复制到正式版里就可以。
轻版和Steam版都可以使用。
茶会的Demo更新了西班牙语和日语!!西语的翻译是Maca Traducciones
日语是yhm朋友Rino桑翻译的……因为文本量比较大,长期招日翻哦!
有兴趣的小伙伴请务必联系我!
茶会Demo在Freem也登录了:https://www.freem.ne.jp/win/game/21199
(期待TAT也可以早日登录Freem(。