2017-10-28
Happy Halloween!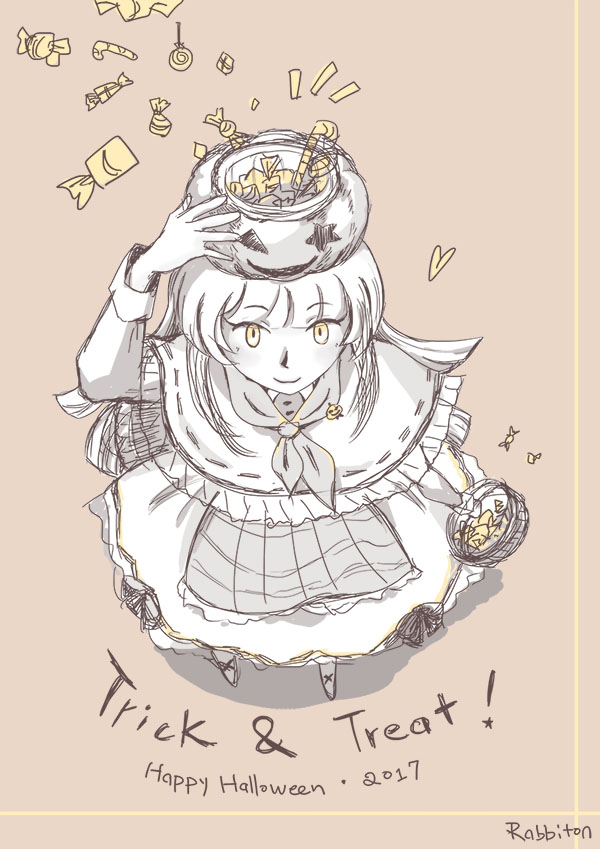 Annnnd…the halloween sale was a mistake that I'm too embarrassed to talk about. Apparently I lost my brain somewhere when travelling🐟
For those who hasn't bought the game(s), go grab them they're basically for free…
It looks very much like something Amelia would do for Halloween tho…🎃🍬🍬
---
10-29
Happy Halloween!
Halloween sale是我丢了脑子写错了数字……基本上是在免费发放中orz
就当是发糖啦……_(:з」∠)_
想想倒是挺像小南瓜会做出来的事情……
---
2017-10-31
Probably Vanessa's idea 😀
#I spent two hours on this…
2017-10-31
今年的万圣节repo……(不XD
应该是瓦妮莎的主意~夏洛特妥妥的狮院hhh
史蒂芬和安德里亚一样是蛇院。玛丽琳还有夏洛特的爸爸是鹰院,妈妈是想成为勇者的格兰芬多w 米拉和蕾妮也都是斯莱特林……伊万是蛇院但伊莉娜是狮院!这种无所谓的设定……