Acrylic Merch
#1 Airi's Adventure 12cm Acrylic Standee
#2 Rosie's Road of Love 12cm Acrylic Standee
◇ The largest standee is 12 cm tall, which means other characters are about 11-12cm.
◇ double-sided print (so that the character can face both directions!)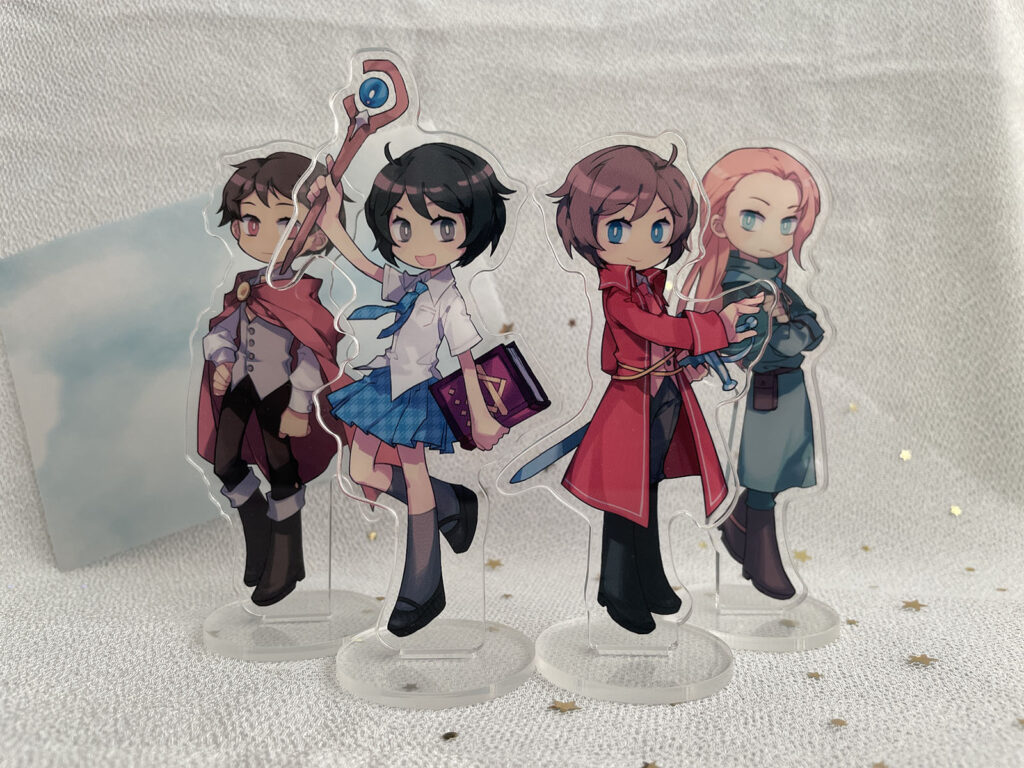 Printing details (slightly like inkjet printing…):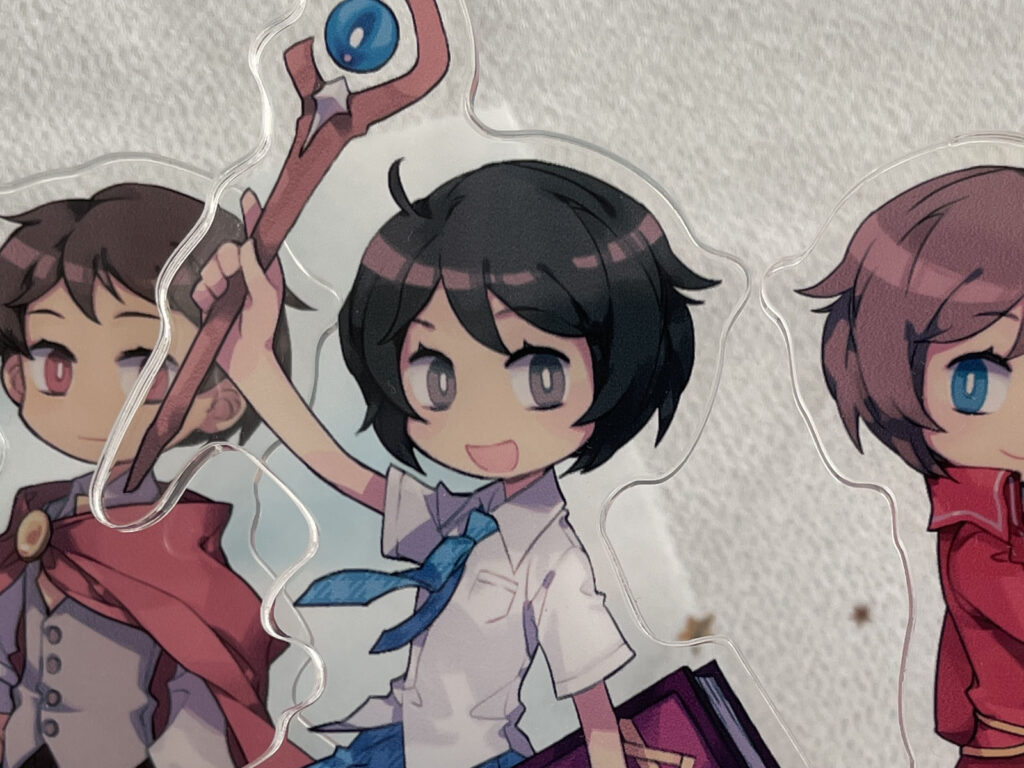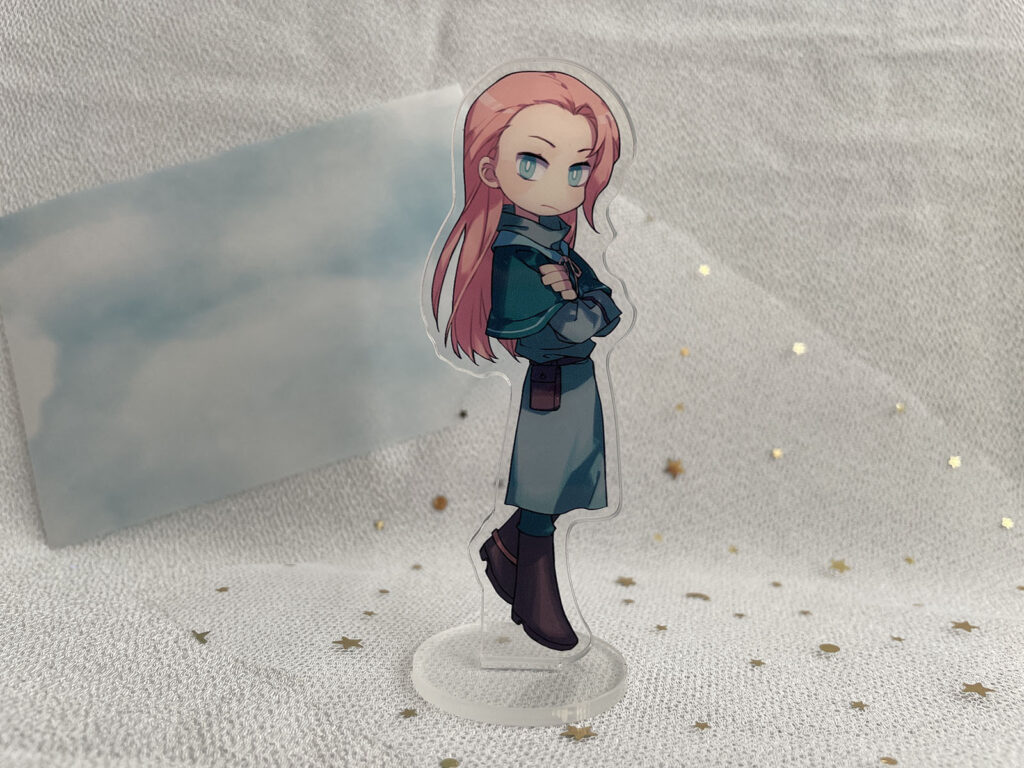 ---
The best thing about Rosie and Barkeep is that…
When the bases are placed together, they just appear as if they are holding hands like in the official art!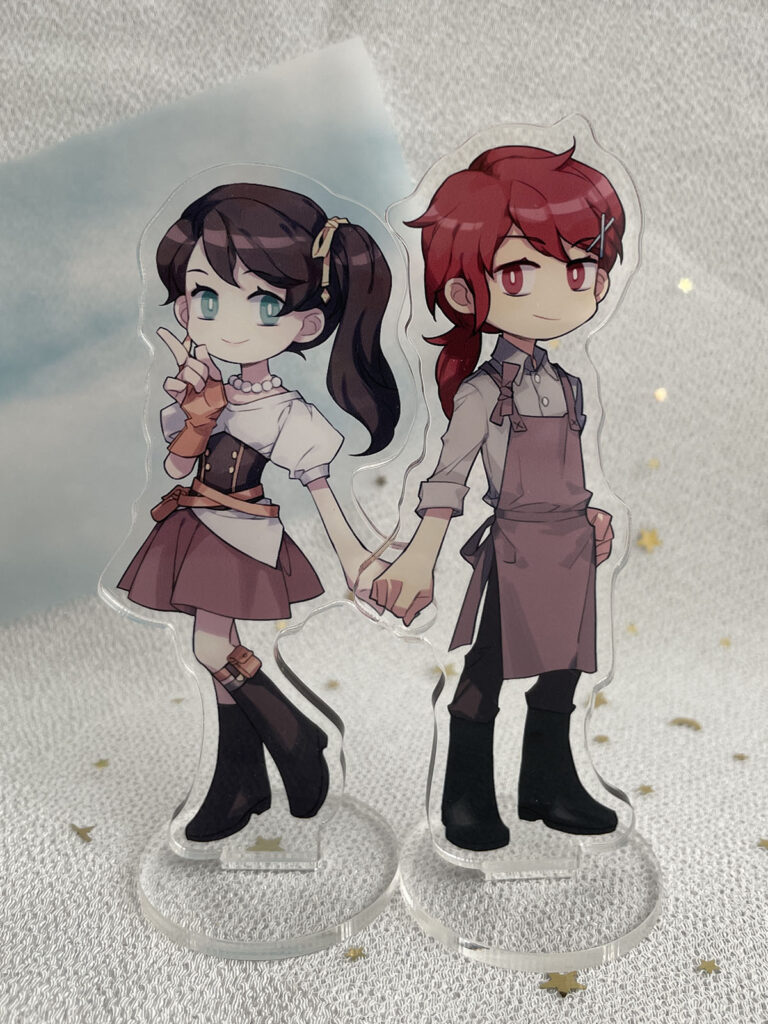 ---
Packages:
◇ The items are packaged in resealable holographic plastic bags. Please reuse them if possible!
◇ The single ones come with a mini card, and the set contains a postcard of the official art by Shencao.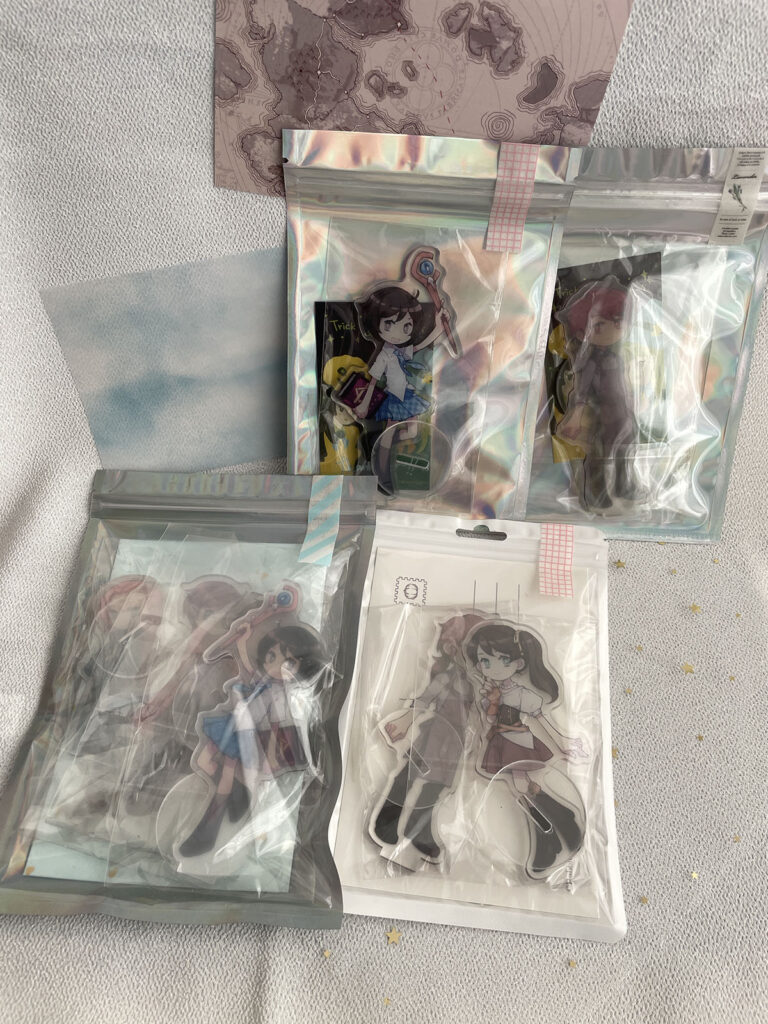 >> next!